LEVEL UP TOGETHER
Creating Pathways for Success & Sustainability
Level Up Together is a Mooresville, North Carolina-based 501(c)(3) nonprofit focusing on food-insecurity and character development for children and families here in Iredell County and in our sister community in Kigumba, Uganda. Our Uganda mission also includes an adult job training component. Our programs are providing pathways to sustainability and success.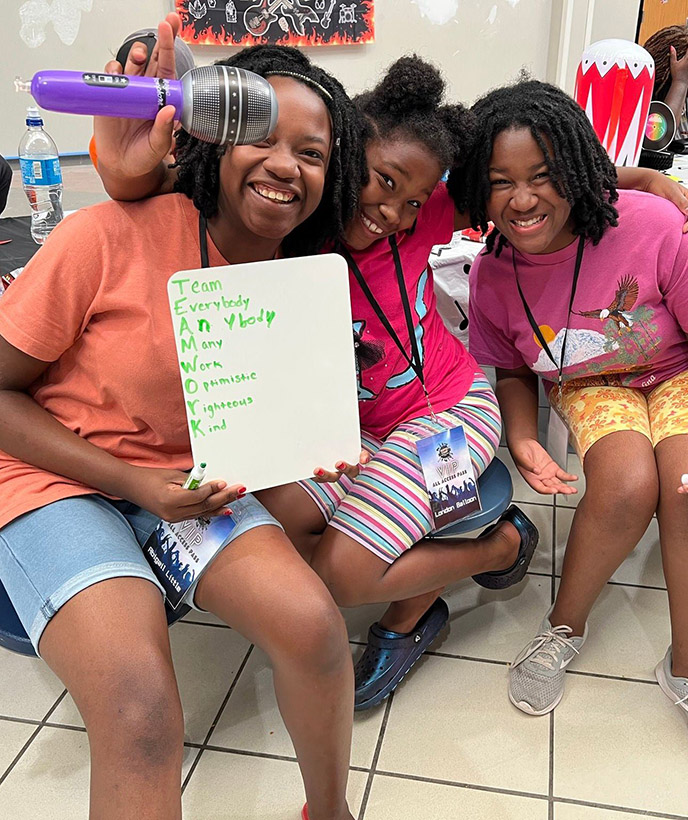 Helping People Reach Their Full Potential
At Level Up Together, we are driven to do our part in making the world a better place by offering activities that empower individuals and communities. We strive to make a positive impact with all of our pursuits. Are you ready to join us and create real transformation in the lives of so many?
AMPED Kids Character Development
Our character development program teaches life lessons to children pre-K to 5th grade via bi-weekly video broadcasts including skits, crafts, science experiments, cooking demonstrations, and games designed to teach a positive character trait. Participants receive free monthly subscription boxes that contain items to do activities, experiments, cooking, etc. featured in the broadcasts. We also host free monthly social gatherings at area kid-friendly places so that parents and kids can get together as a group. These often include a mission component so kids can "give back" to their community at an early age.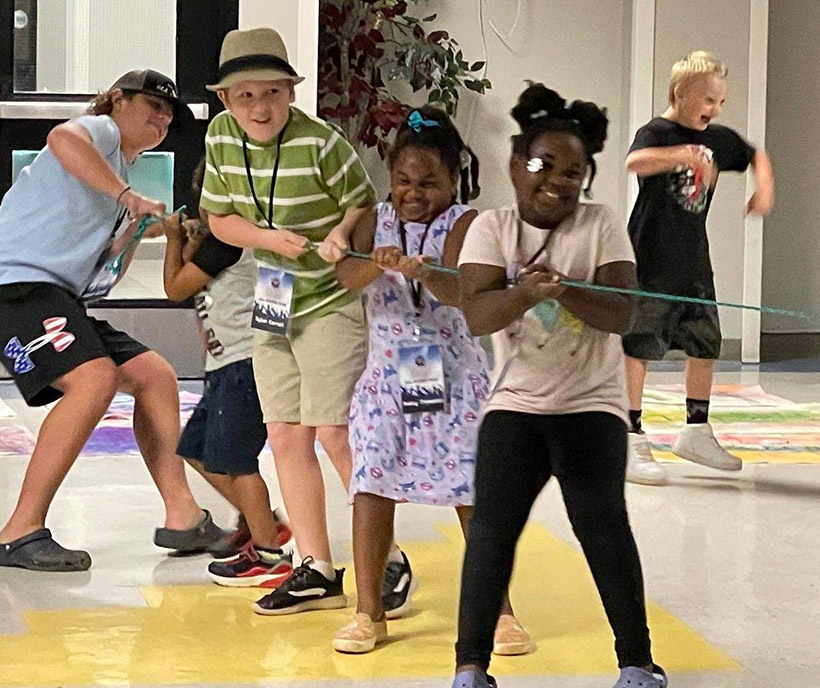 Uganda: Sustainability = Success
We support a community in Uganda, Africa virtually (phone, email, Zoom) with coaching and training of skills to allow them to make a living wage. This includes working with Uganda partners to teach women to make crafts and products they can sell locally and through outlets we provide in the U.S. and providing raw materials needed to produce these goods. Early 2023 we will support the launch of a catering/events business that provides residents with jobs while teaching them hospitality industry job skills.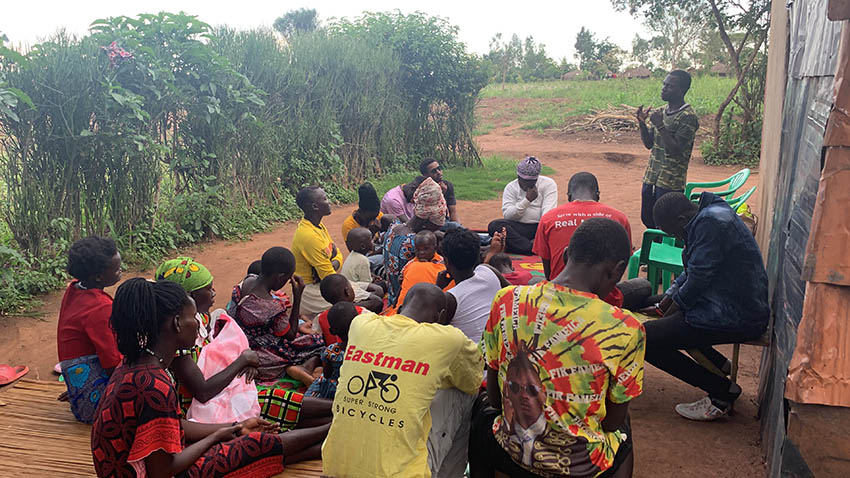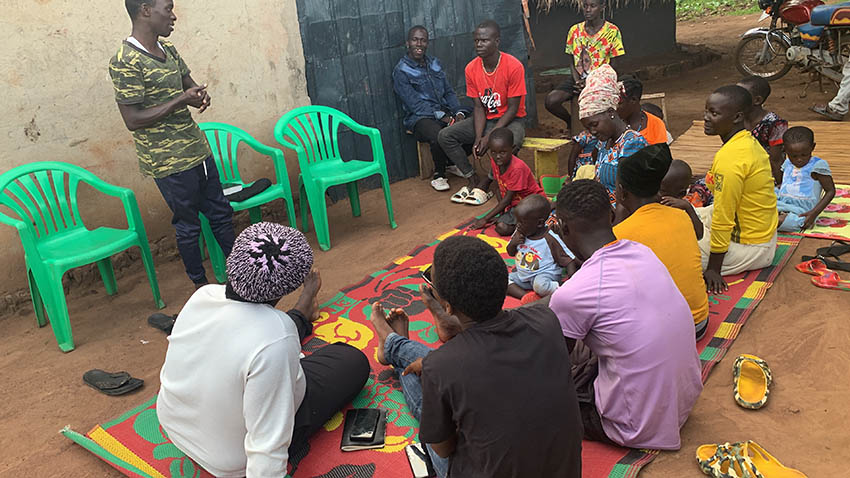 GrowthCo: Transforming Young Adults
Growth Co. exists to provide a boundary breaking space that unites 20s/30s while encouraging the development of real life skills. As a result, deep and intentional connections lead to positive transformation within themselves, one another, and their communities. Growth Co. offers 2 online gatherings and 1 in-person gathering per month. Through open-minded conversation, activities, a subscription box and missional opportunities, young adults have the opportunity to build meaningful relationships with one another and explore life skill-sets that help in the success of "adulting"!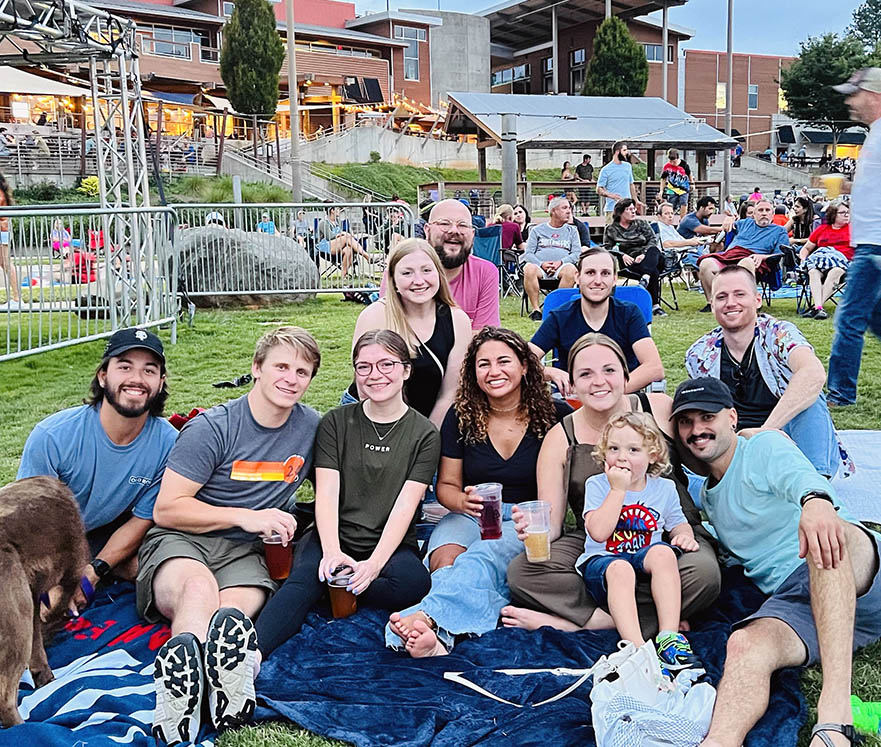 Soul Creations
Soul Creations uses arts and crafts to generate revenue for our programs and to educate the community about the challenges of poverty and food insecurity that many of our neighbors face. Soul Creations hosts classes on making candles, jewelry, pottery, etc. We also sell jewelry, candles and other artistic creations produced by community volunteers and women that we train and support in Uganda. The revenue component is essential to our mission, but we are equally passionate our educational component. We believe that by empowering others to assist in ending food insecurity great things are possible.